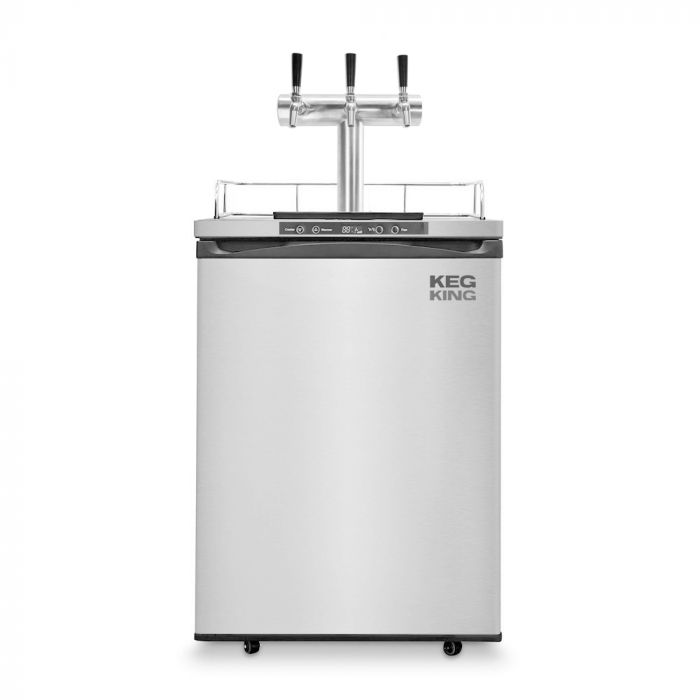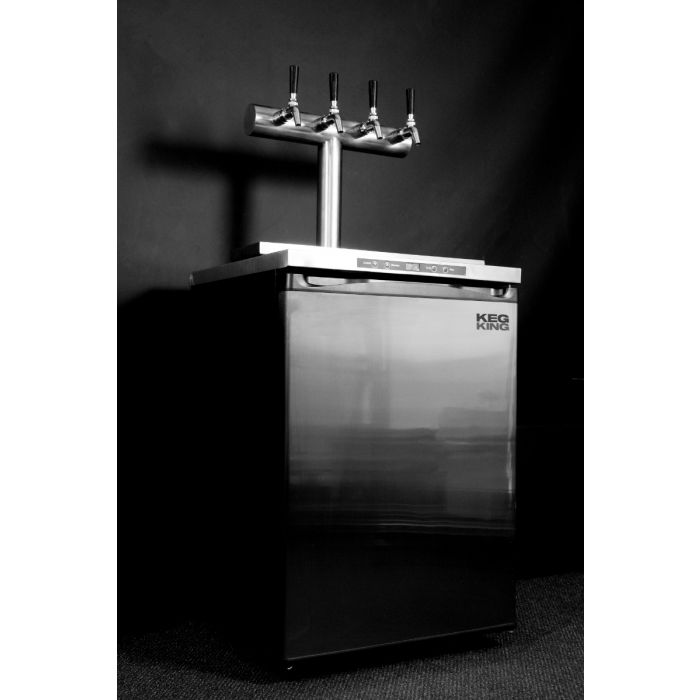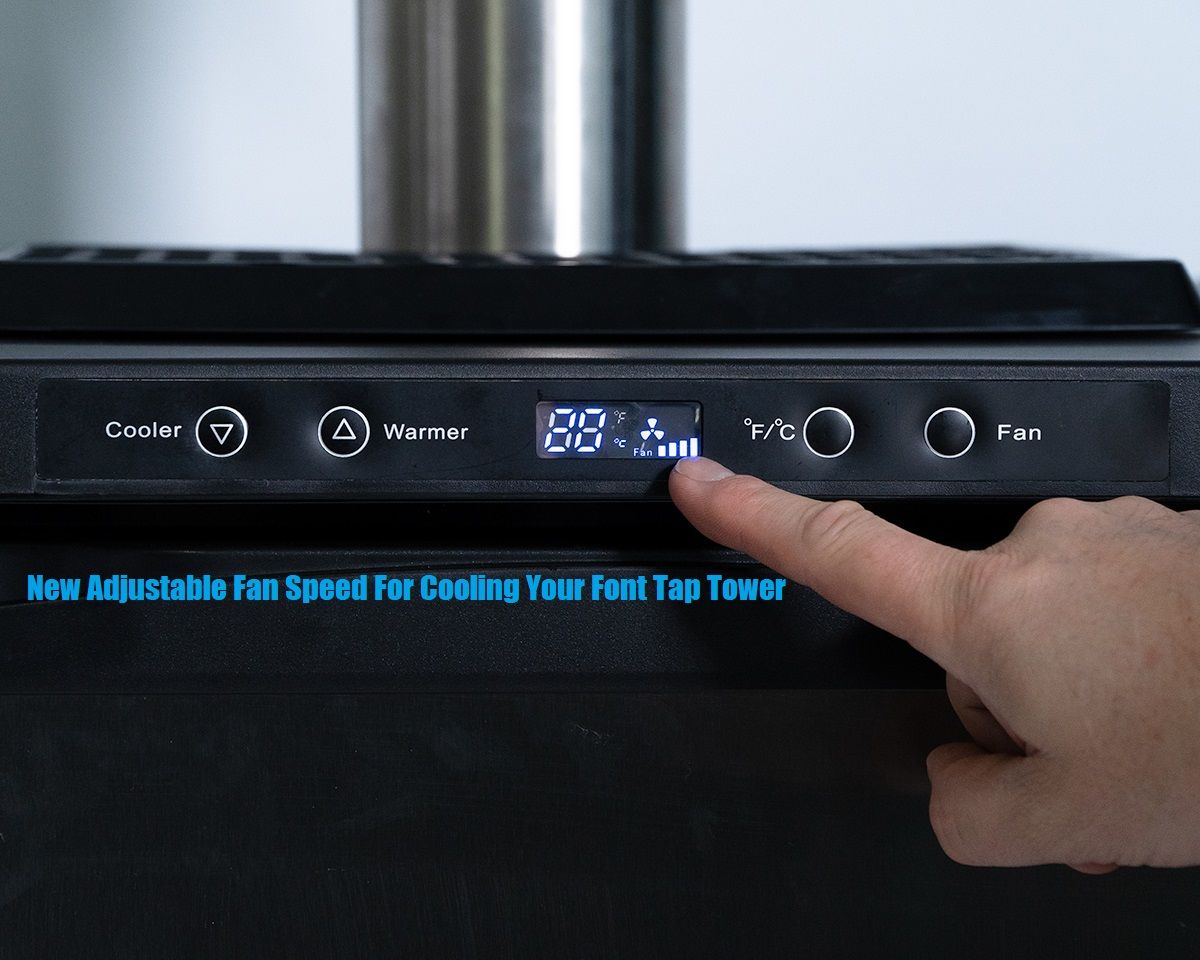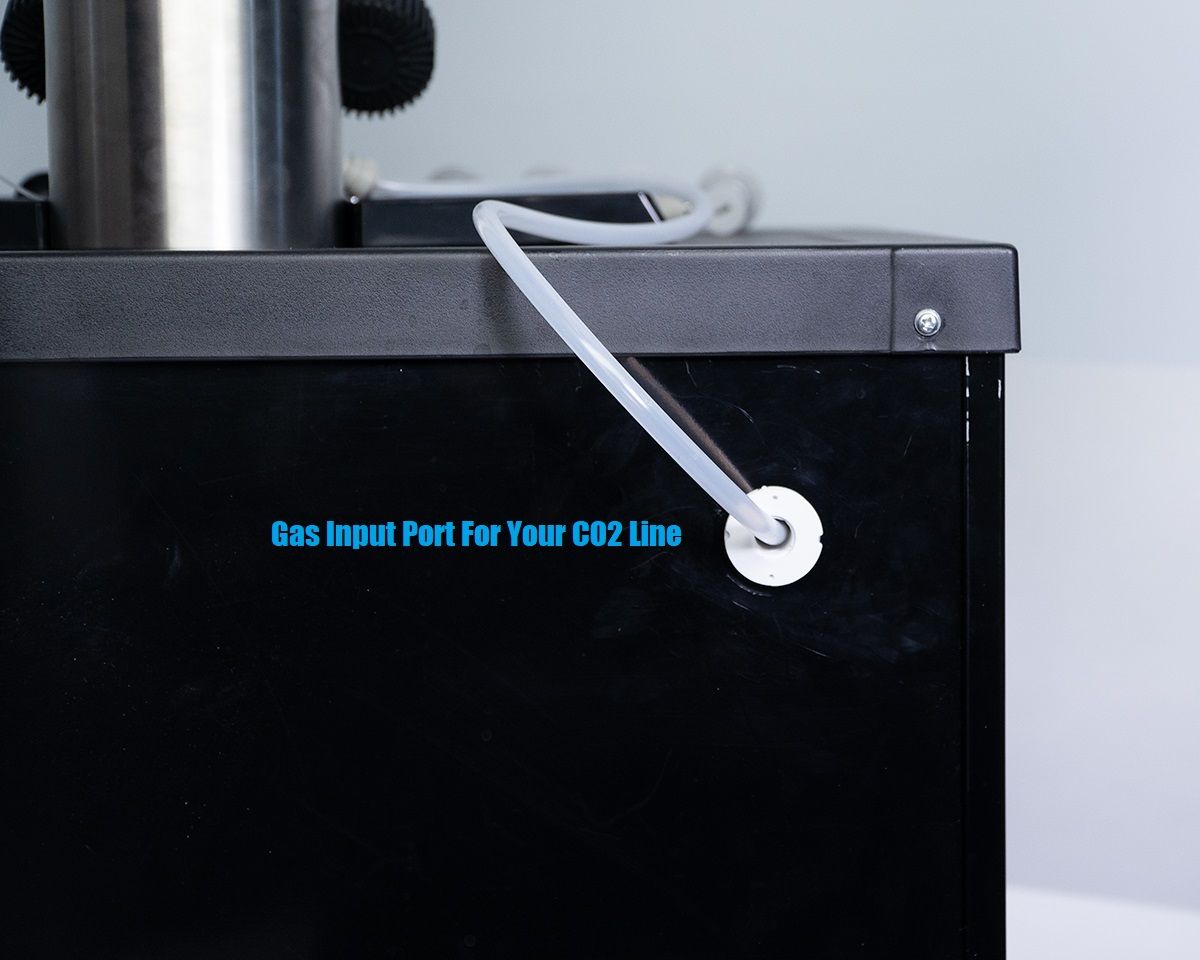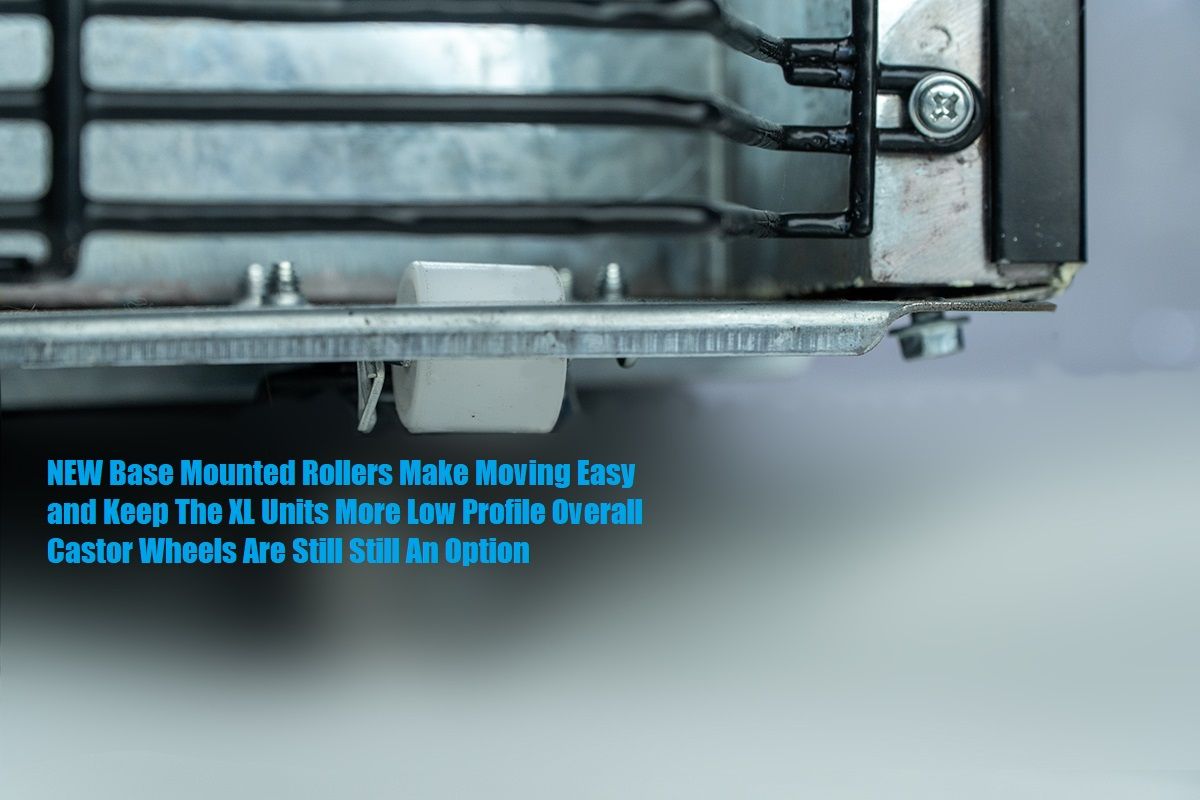 Keg King - Kegerator XL Prestige Triple Tap
Sale price

$1,119.01
Regular price

$1,123.00
(/)
KEGMASTER XL PRESTIGE VARIETY KEGERATOR
More than just a high performance, spacious kegerator, Kegmaster XL Prestige showcases a stunning, professional stainless steel appeal for those who value form as well as function. 
With its stainless steel benchtop and elegant Ultra T Font, Kegmaster XL's gleam takes centre stage wherever it pours.
Easy to clean and made from 304 Stainless Steel that will last a lifetime, these kegerators are more than just another fridge or piece of bar equipment.
Prestige variety kegerators are a talking point, a conversation starter that will make any space more fun.
Don't just get a kegerator.
Get a Kegmaster XL Prestige variety kegerator to get that attractive look that you'll keep admiring for years.

ABOUT KEGMASTER XL KEGERATORS:
Get Four Kegs On Tap With Kegmaster™ XL Beer Keg Fridges and save space as well as cooling times!
Kegmaster™ XL Keg Beer Keg Fridges are the fastest way to get up to FOUR 19 Litre (5 gallon) ball lock kegs on tap in your home, café, bar or mancave.
Since the first Kegmaster™ Beer keg Fridges were release in 2009, Keg King has continually upgraded the beer tap equipment, performance and volume of our kegerator range.
Our NEW KegMaster™ XL, released in May 2022, is a powerful and efficient refrigeration unit, with the larger capacity to fit four 19 Litre kegs or one 50 Litre commercial keg.
We increased the internal volume to 160 Litres AND we kept these Keg Fridges compact so they fit practically anywhere you want to put beer, cider, wine, premixed drinks, soda water, kombucha, espresso martinis and more. With the KegMaster™ XL Keg Fridge, it's your bar so you always get to choose what's on tap!
With built in low profile rollers KegMaster™ XL kegerators are simple to move into position to start enjoying your beverages.
You'll also get to select how many taps you need. We have KegMaster™ XL models in single, double, triple and quadruple beer tap tower arrays that come with the ultimate laminar flow stainless steel beer taps on the market, the UltraTap!
Our Fridge Pack includes our newly improved MKX Regulators for dispensing CO2 to serve your draft system with percision and reliability.
kegerator Comparison Chart

When you get a KegMaster™ XL you get more than just a higher capacity kegerator, including:
• Built in rollers for easy moving – removeable and upgradeable to castors
• Reversible Door – orient to open how you like
• Font Fan with speed control – keeps your font cold and runs more quietly
• Internal light – handy for inspecting keg connections
• Fits standard fonts – choose how many taps you require
• Suitable for free standing installations – can also be installed under counters
• R600a Refrigerant – environmentally friendly

SPECIFICATIONS:
Height: 850 mm with rollers 830 mm without rollers 890 mm with castors
Width: 600 mm
Depth: 640 mm
Internal Height: 724.9 mm
Internal Width: 511.9 mm
Internal Depth: 405.1 mm
Volume: 160 L
Weight: 43 Kg
Power: 220-240V 50Hz
Climate Class: T
Refrigerant: R600a (40g)
Insulation: Cyclopentane

*KegMaster XL Kegerators come with plugs for the holes on the benchtop however, Benchtop Guard Rails are an optional extra and can be purchased separately.
Choose options